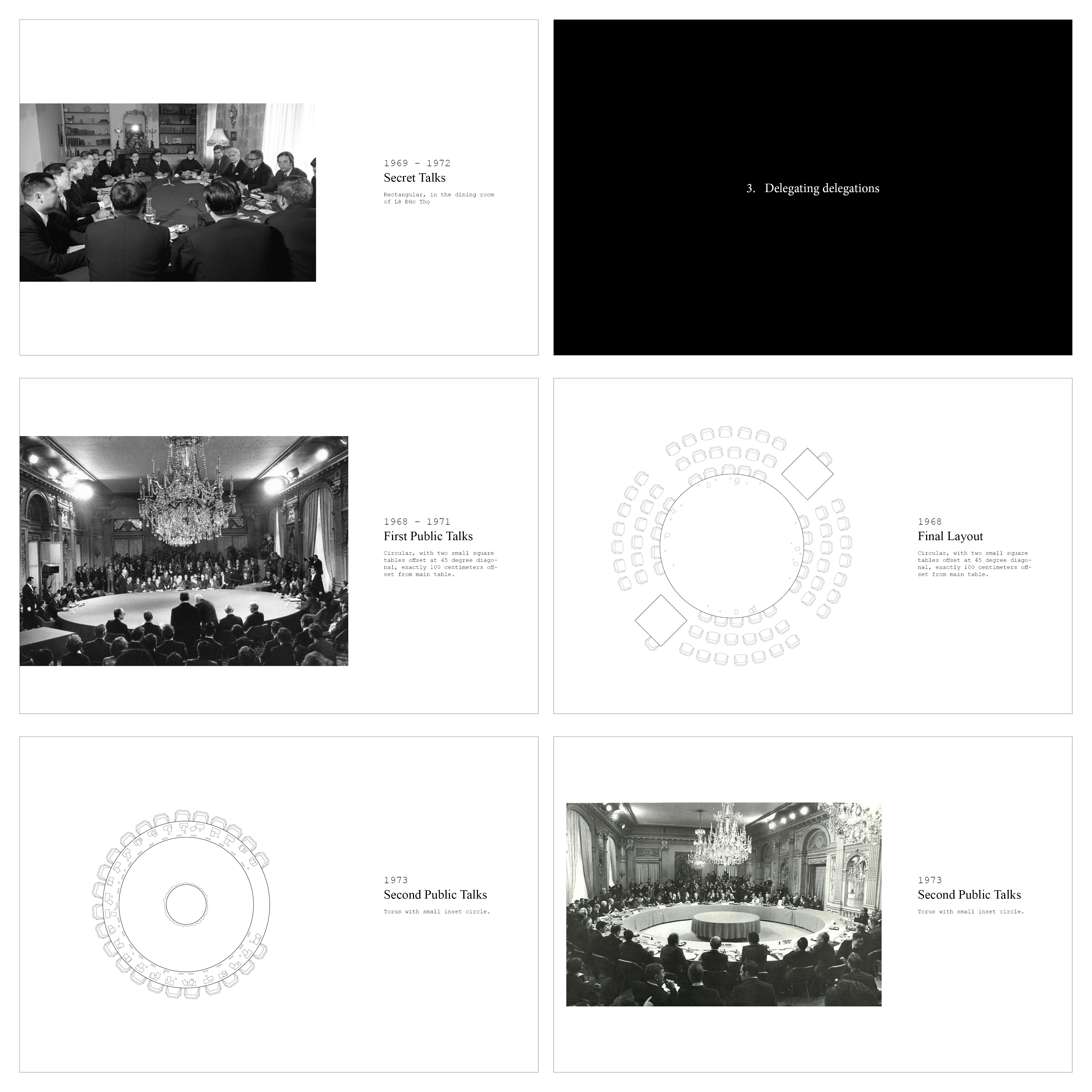 No Fighting in the War Room
"No Fighting in the War Room" examined the history of the War Table and how its geometry has been shaped by arrogant beaurocracy.
Between 1968 and 1973, while thousands of people were killed, diplomats from the United States and Vietnam engaged in a slow and secretive war over the shape of the table around which they would eventually debate peace. Endless debate over the minutae of the table's composition, arrangement, scale, shape, and orientation dragged out over years, with military leaders, diplomats, designers, amateurs, journalists, and even presidents weighing in. The debacle serves as a warning on the menace of beaurocracy and the limits of design's capabilities in the face of human suffering.
With Edward Eigen, 2018 Harvard University Graduate School of Design